welcome.to
dourado.artwork
Luis DOURADO is a Creative Art Director, lives in São Paulo, Brazil, graduated in editorial and advertising illustration from the Panamericana School of Arts, and Social Communication – Advertising from São Judas University, works as Creative Art Director and VFX artist (as concept artist, matte painter and motion designer). Beyond technology, he has always cultivated his passion for good old pencil and paper. Between codes, polygons and layers, whenever possible, take time to sketch.
As Graphic Designer and freelance illustrator has worked with clients such as BMW, Eurofarma, SPI Industrial Automation. , Burger King, Editora Globo, Editora Abril, Folha de Sao Paulo, Rolling Stone Magazine, UOL, Editora Moderna and packaging illustrations from the Carrefour Group. 
Started with the audiovisual market in the project Zoom, by O2 Filmes, as Lead Animator. And then joined as Art Director at O2 Post on many  Advertising projects and especially on Entertainment, including HBO, Netflix, Amazon Prime Video and many Brazilian Movies.

He is currently Coordinator of the art department at O2pós and Teacher/creator of EBAC Matte Painting Course.
Creative Art Direction, Graphic Design
Creative Art Direction, Graphic Design and Web Content Design
Creative Art Direction, Graphic Design and Editorial Illustration
Creative Art Direction, MoGraph, Concept Art and Matte Painting
Coordinator, Creative Art Direction
Teacher, Matte Painting Course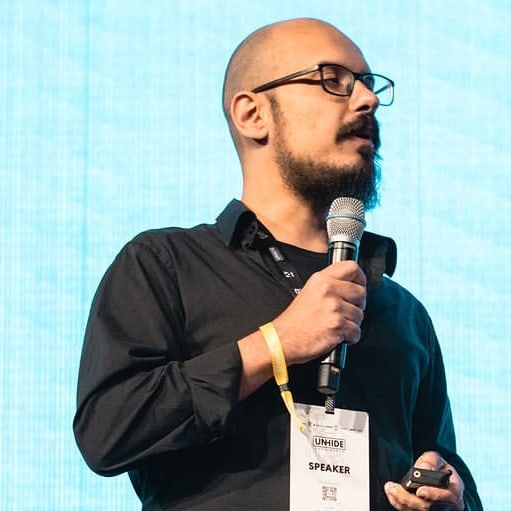 *To Brazilian Students!
Sou professor e criador do curso de Matte Painting da EBAC. Se trata de um curso extremamente completo em relação as técnicas e também o dia a dia na indústria de VFX. Para saber mais detalhes visite a página do curso clicando no botão abaixo.
earth without art is just eh